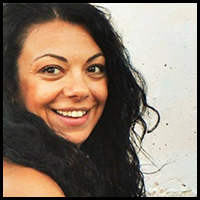 Elena Karagianni is an artist- Art Educator. She has studied at the University of Fine Arts of Athens painting and engraving. She had mader her M.A. in Humanitarian Studies- department of Education at the Greek Open University. (Subjects: Art in pre – school years, educational research, intercultural education, child development in school environment and adult education).
She has been working in primary and secondary schools since 1998.
Since October she is Moderator of Training of Refugees in the hosting centre at Schistos area.
She is the founder of the Network of Art and Action (people with ballons). She is moderating and participating in artistic workshops of empowerement of vulnerable groups through Art (refugees, seropositives, prisoners, sex workers etc.)
She has been working as an artist parallel to her educational career.